At the La Peer Health Systems Orbital Surgery Center of Excellence, we are proud to contribute to preserving the environment and helping to create a better world for our patients and their community.
Over the past year, the Orbital Surgery Center of Excellence's facilities in Beverly Hills, California underwent a multi-million dollar renovation. We boast the best technology available and do what it takes to deliver the highest levels of patient care. Our facilities are comfortable, technologically advanced, and most of all green.
Green Energy Initiatives
For La Peer Health Systems, we want more than the latest technology. The Orbital Surgery Center of Excellence is proud to be a GREEN SPACE.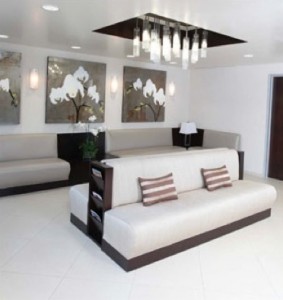 Our green practice initiatives include:
High efficient lighting throughout
High recycles content in fabrics, ceiling tiles, furniture, and cabinetry
Veneer wood – FSC certified
Low VOC (volatile organic compounds)
No added urea-formaldehyde in all materials (paint, adhesives and coatings)
Individual control by zoned lighting
Lots of locally made custom furniture
Our equipment is EnergyStar rated.
Natural light to the interior space due to glass doors
Los Angeles Surgery Center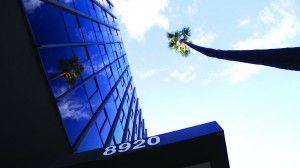 The Orbital Surgery Center of Excellence is located in the heart of sunny Beverly Hills, California. Close to the famous Rodeo Drive, our surgery center is close to many well known restaurants and shopping malls.
The Orbital Surgery Center of Excellence is also close to many hotels within a short drive such as the Beverly Hills Hotel and the Beverly Hilton Hotel.
Contact the Orbital Surgery Center of Excellence
The Orbital Surgery Center of Excellence is a world-class facility that houses some of the best oculoplastic surgeons in the country. We currently accept Aetna, Cigna, United and Health Net, but can  also accommodate patients with outside insurance providers as well.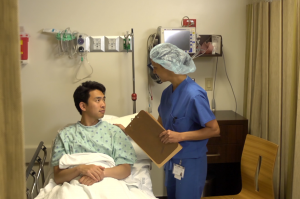 While most of our patients prefer to undergo surgery at our outpatient surgery center, you can also opt to have your procedure done at Cedars Sinai Medical Center. To contact a Cedars Sinai eye surgeon or to schedule a consultation at our state-of-the-art facility, contact us at  (888) 559-4341 or fill out our online contact form.
Next, learn more about our charity affiliations.